The salt collector adopts front and rear drive and rear steering to adapt to running work in the salt pond. And equipped with collecting and lifting conveying mechanism, it is mechanical equipment widely used in salt field production. It is mainly suitable for salt fields with a crystallization pool area of not less than 1000 square meters. And the bottom pressure strength of the pool is not less than 0.15Mpa. The salt collecting machine has the characteristics of small size, lightweight and flexible operation.
Salt harvester in Ghana
Our customer is from Ghana and he has a sea salt farm. The previous salt harvester used by the customer needed to replace the machine due to its long service life. The customer contacted us after browsing our website. Our sales manager immediately contacted the customer. After communication, the customer needed two salt harvesters. During the communication, we provided the customer with pictures and working videos of the machines. And also detailed parameters of the machines. The customer trusted us so much that we finally made a quotation. The price of the machine was in line with the customer's budget. Finally, the customer decided to place an order for two salt collectors.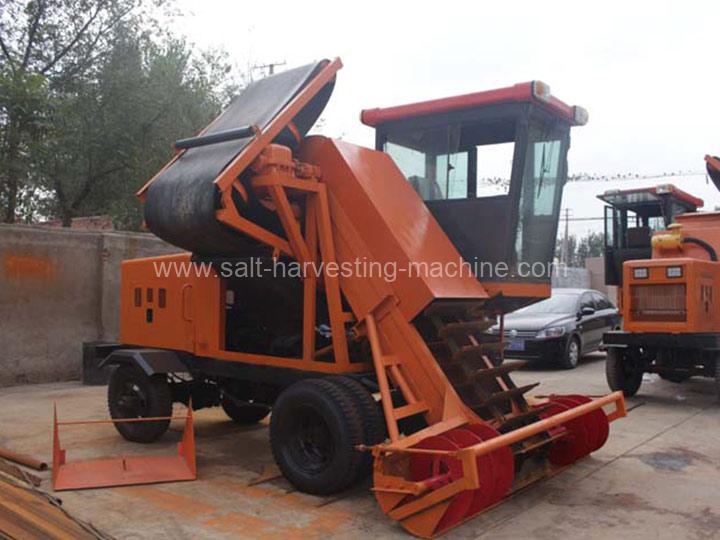 Wide using range of salt harvesters
The salt harvester has a wide range of applications, it can be used with water pipelines for salt collection, as well as for live slagging and hauling. This salt harvester adopts rubber tracks for walking. And the advantage of using tracks for walking is that it can make the salt collector drive without damaging the pool board. What's more, this salt harvester adopts hydraulic transmission and power shift. And the parts are standardized and generalized to a high degree, which makes the salt collector more convenient and simple to operate. The salt harvester can complete salt collection, live slag, traction, and other operations in one machine.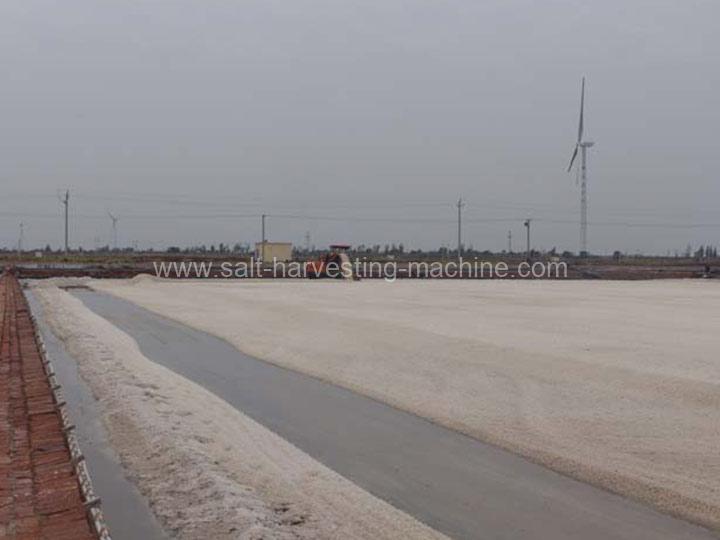 What are the characteristics of the sea salt collector?
1. The salt harvester is a fast-pumping type of salt collection mechanism. It includes a working pump for extracting salt-water mixture and a jet pump for assisting in pumping salt.
2. Wherein the suction pipe of the said working pump is connected to a salt collection table. And the salt collection table includes a bucket in the shape of a semicircular drum. And the bucket is provided with a spiral pushing blade.
3. The connection between the suction pipe of the salt collection pump and the bucket is the salt collection port. The salt collection port is equipped with a nozzle that can spray water into the salt collection port. And the nozzle is connected to the lift pipe of the jet pump.
4. The present invention uses a pump to extract. And send the salt-water mixture to the salt pile, and the salt harvester is fast and saves a lot of manpower. So we can see that the present invention has outstanding substantial features and significant progress.